Overcoming Information Overload through Social Learning Spaces
Let's start with my confession time: I used to be an information junkie. I subscribed to dozens of newsletters, saved countless articles to read later, and had a folder in my email overflowing with materials to peruse "when I had time." But I soon realized that this constant information overload was actually holding me back.
The information age has made it easier than ever to access an overwhelming amount of information. With so many resources available at our fingertips, it can be difficult to filter through and identify what's truly valuable for our personal and professional development. It's easy to get lost in the vastness of the internet and even when I do find something relevant, I often struggle to make sense of the information and to implement it effectively in my own work and personal development.
Sounds familiar? Well, the good news is that there are other ways, and I'll share an approach that has been working for me: Last year I made a conscious decision to shift my focus toward social learning spaces and collaborative skill-building opportunities. And the difference has been astonishing, both in my personal and professional context.
That's where social learning spaces come in. As described by Etienne and Bev Wenger-Trayner, "A social learning space is an event of mutual engagement in learning. It arises when a group of people, each eager to figure out how to do something important to them, discover and experience each other as learning partners."
My best experience with social learning spaces started in 2020 when the pandemic hit and lockdowns were enforced. You may remember that many of us were forced to adapt to a new way of working and communicating. As someone who had been teaching virtual facilitation skills since 2018, I saw the struggles that people were facing in the sudden shift. Many were suddenly out of work and had lost prospects for future work with groups. I knew that I could use my skills to help, so I started convening gatherings to freely share and spread virtual facilitation practices, hoping to support those in need. It began as a way to help others survive and cope with the challenges of the pandemic, but it quickly grew into something more.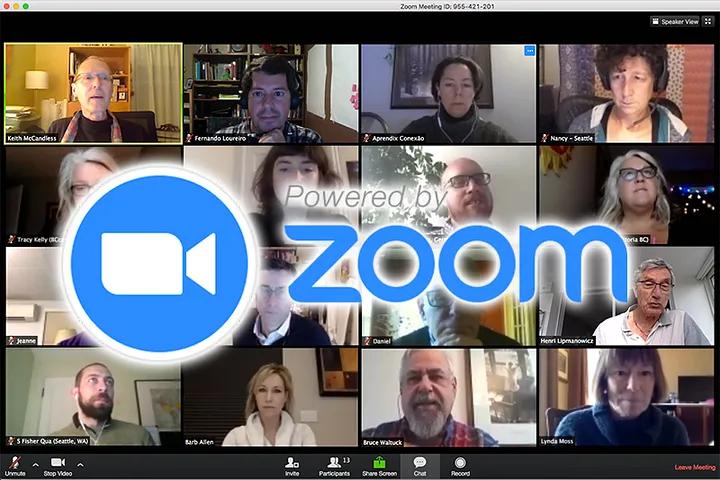 Over the past two years, I've had the pleasure of meeting and learning from facilitators from many different countries and contexts. These social learning spaces have allowed us to share experiences, and best practices, and build a network of like-minded individuals. It's been a journey that has allowed us to grow both personally and professionally, and to discover new ways of creating a positive impact in our organizations and communities. The supportive relationships that we collectively created within these spaces became a powerful engine for my personal and professional development. And it has been the same as I hear in spontaneous feedback.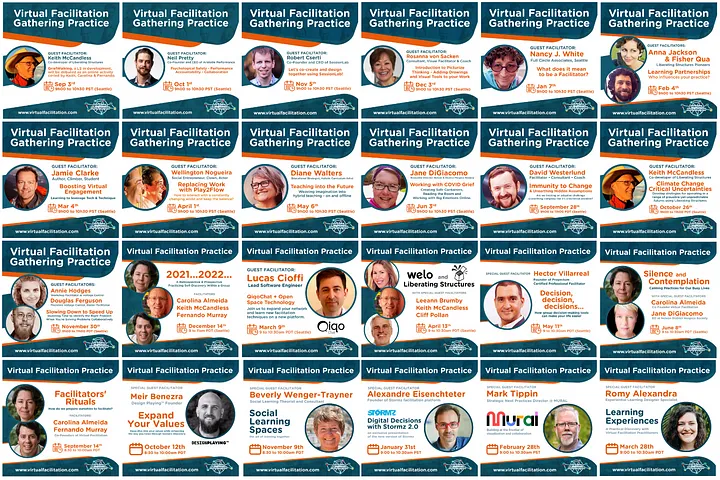 With my companions in the Virtual Facilitation Team and many special guest facilitators, we have continued to offer these open events. But these gatherings have become so much more than just about virtual facilitation skills-building. It's about connecting with individuals who believe that virtual facilitation is a way to create or enhance their positive impact in their organizations and communities. It's about building relationships and a sense of community. Maybe the underlying belief and it can be naive, I know, is that by practicing together and learning from each other, we will be creating a better future for all of us.
So, if you're tired of drowning in information and ready to step into learning with other people, join one of our next practices.
Let's learn, connect, and grow together.
Fernando Murray, Facilitator, and Consultant
You may find me at [email protected]